Ideally, a Second Officer should stay in their role for over two years before considering advancing their career. This is the length of time needed to perfect the skills required to be a strong Second Officer and the minimum amount of experience needed for more senior roles.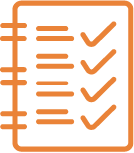 To be eligible to be a Second Officer, all candidates must have completed STCW – Basic Safety Training A-VI/I, and MCA OOW >3000 gt CoC or OOW Unlimited CoC.
Recommended Qualifications
Ideally, a Second Officer should be working towards, or have completed, MCA Chief Mate (Yachts) >3000gt, or Chief Mate Unlimited CoC.
A strong Second Officer should be working on growing their existing bridge and drive experience, on a range of vessel sizes .
They should also have leadership experience and continue developing strong leadership skills, maintaining high standards, and adhering to and promoting the safety procedures on board.
A Third Officer/Bosun can also work towards "Master 500". To obtain the "Master <500GT", applicants must have served 12 months of OOW duties with at least 120 days of watchkeeping .
Self-motivated
Confident
Flexible
Positive/can-do attitude
Self-aware
Strong work ethic / hard-working
Honest & trustworthy
Personable – service with smile
Self-regulated – including personal and social media presence
Good communication skills
Good listener
Takes direction

Ability to delegate,




mentor, support, train &




develop others
Resilient / ability to work well under pressure
Collaborative & loyal
Good time keeping
Discreet
Well presented
Takes initiative
Organised