Ideally, a Chief Mate should stay in their role for over two years before considering advancing their career.
This is the length of time needed to perfect the skills required to be a strong Chief Mate, and the minimum amount of experience needed for more senior roles.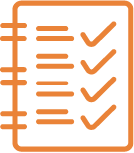 To be eligible to be a Chief Mate, all candidates must have completed STCW – Basic Safety Training A-VI/I,
and MCA OOW CoC and working towards (if not already achieved) MCA Chief Mate Unlimited CoC.
Recommended Qualifications
If the aspiring Chief Mate has not already achieved MCA Chief Mate >3000gt, they should be working towards it.
A Chief Mate should possess bridge and drive experience and continue to build on that experience, on a range of vessel sizes .
They should have strong leadership experience and be developing their leadership skills while maintaining high standards and adhering to and promoting all safety procedures on board.
To achieve the Master (Yachts) <3000gt CoC, candidates must have held OOW (Yachts) <3000gt CoC for 24 months and gained 240 days of watchkeeping during this time.
Resilient
Confident
Flexible
Positive
Budgeting & accounting skills
Self-aware
Strong work ethic
Honest
Trustworthy
Personable
Self-regulated
Strong problem solver
Good communicator
Good listener
Inspirational & motivational
Ability to delegate, mentor, support, train, & develop others
Ability to work well under pressure
Collaborative
Strong negotiator
Discreet
Well presented
Takes initiative
Organised
Diplomatic