Ideally, an Entry Level Deckhand (sometimes called a "green" deckhand) should stay in their role for one to two years/two seasons (six months of sea time) before considering advancing their career. This is the time needed to perfect the skills to be a strong Entry Level Deckhand and the minimum amount of experience needed for more senior roles.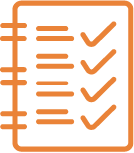 To be eligible to be an Entry Level Deckhand, all candidates must have STCW Basic Safety Training A-VI/I.
Recommended Qualifications
The strongest candidates will also have RYA Powerboat Level 2 (Coast- al Endorsement) as well as an RYA Marine Radio Short Range Certificate (SRC).
There is no experience needed to begin a career as an Entry-Level Deckhand.
A willingness to learn and develop is all you need to begin a successful career. Interest in water sports is beneficial.
At this time, green deckhands can begin working towards RYA Yachtmaster Coastal (or greater, sail or power), or MCA Yacht Rating Certificate (and steering certificate) or MCA Navigational Watch Rating Certificate. In addition, deckhands should commence working on their Training Record Book (TRB). These are pre-requisites for entry onto the MCA Efficient deckhand course.
Self-motivated
Confident
Flexible
Positive/can-do attitude
Self-aware
Strong work ethic / hard-working
Honest & trustworthy
Personable – service with smile
Self-regulated – including personal and social media presence
Good communication skills
Good listener
Takes direction
Resilient / ability to work well under pressure
Collaborative & loyal
Good time keeping
Discreet
Well presented