A Captain should stay in their role for as long as it is a suitable and rewarding position. They can stay in a yacht Captain role and continue to build their skills and experience, or pursue a Fleet Captain position or a Build Captain position, dependent on their skills and experience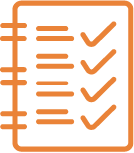 To be eligible to be a Captain, all candidates must have completed STCW – Basic Safety Training A-VI/I, and MCA Master (Yachts) <500gt, or <3000gt, or Unlimited CoC (vessel size dependent).
Recommended Qualifications
It is recommended to pursue CPD courses, especially in leadership, accounting, project management, and Ships Surveyor. Additionally, IAMI Guest purser modules could be completed to top up any learning gaps. Please see Purser Career Map for details of IAMI GUEST modules.
As MCA 'Pass' certificates are only valid for three years, you are advised to obtain the MCA Master 500 GT (Yachts) CoC if you think you may run out of time (for example to gain enough sea time to apply for the Master 3000 GT (Yachts) Notice of Eligibility (NoE)).  If however, you hold a Master 500 GT (Yachts) CoC (with the exception of Celestial Navigation), you will not need to re-take the courses and exams again.
A Captain's position may include rotation, relief, or delivery. To obtain your first captain's position, you may need to take a step down in vessel size.
Resilient
Confident
Flexible
Positive

Budgeting & accounting skills

Self-aware

Strong work ethic

Honest 
Trustworthy
Personable
Self-regulated
Strong problem solver
Good communicator
Good listener
Inspirational & motivational

Ability to delegate,




mentor, support, train &




develop others
Ability to work well under pressure
Collaborative
Strong negotiator
Discreet
Well presented

Takes initiative

Organised

Diplomatic