Ideally, a Bosun should stay in their role for one to two years before considering advancing their career. This is the length of time needed to perfect the skills needed to be a strong Bosun and the minimum amount of experience needed for more senior roles.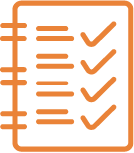 To be eligible to be Bosun, all candidates must have STCW Basic Safety Training A-VI/I.
Recommended Qualifications
Ideally, a Bosun should be working towards or hold OOW CoC. 
Please note: EDH must be obtained 18 months before applying for OOW CoC. The Pre-requisite is three years on board (minimum 365 days sea time)
A strong Boson will be proficient in all deck duties, tender driving, and water sports.
There is an expectation that some or all of the OOW modules have been completed at this point in their career, in addition to having some bridge experience, and is recommended that experience is gained on a range of vessel sizes.
A proven ability to lead, train and motivate the deck crew is recommended. Successful Bosuns can work effectively with the Bridge Team and understand, adhere, and promote the safety procedures onboard.
MCA EDH (referenced above in recommended qualifications) is required to be held for 18 months before Deckhands can obtain Officer of the Watch (OOW). To obtain OOW, the pre-requisite is 36 months of yacht service and 365 days sea time, holding RYA Yacht master and a valid TRB.
Self-motivated
Confident
Flexible
Positive/can-do attitude
Self-aware
Strong work ethic 
Hard-working
Honest 
Trustworthy
Personable – service with smile
Self-regulated – including personal and social media presence
Good communication skills
Good listener
Takes direction

Ability to delegate,




mentor, support, train &




develop others.
Ability to work well under pressure
Collaborative & loyal
Good time keeping
Discreet
Well presented

Takes initiative

Organised