Ideally, a Junior Laundy Crew Member should stay in their role for a minimum of two seasons before considering advancing their career. A season includes time spent preparing for and with guests onboard. This is the length of time needed to perfect the skills to be a strong Junior Laundry Crew Member and the minimum amount of experience needed before progressing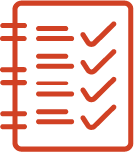 To be eligible for Junior Laundry Crew, all candidates must have STCW Basic Safety Training A-VI/I.
Recommended Qualifications
The strongest candidates will also have completed GUEST Yacht Hospitality Introduction Program (leading to Yacht Junior Stew. CoC). Relevant courses include Introductionto Yachting & Yachting Life, Basic Housekeeping & Laundry.
Successful candidates will ideally have had some prior laundry experience in high-end hotels or cruise ships.
Self-motivated
Confident
Flexible
Positive / can-do attitude
Self-aware
Strong work ethic
Honest & trustworthy
Personable – service with smile
Self-regulated – including personal and social media presence
Good communication skills
Good listener
Takes direction
Resilient / ability to work well under pressure
Collaborative & loyal
Good time keeping
Discreet
Well presented