Ideally a Small Vessel (SV) Engineering Officer of the Watch (EOOW) (also known as 2nd Engineer), should stay in their role for at least two years plus, with a minimum of six months of sea time before considering advancing their career. This is the time needed to perfect the skills to be a strong EOOW and the minimum amount of experience needed for more senior roles.
All candidates must hold STCW Basic Safety Training A-VI/I and hold SV Engineering Officer of the Watch (EOOW) <3,000 GT and <9000 kW CoC (similar to the old Y4).
Recommended Qualifications
Some yachts may require engine manufacturer-specific certification. Audio Visual (AV) and IT skills are a beneficial addition, whether through qualifications such as a degree or short courses.
Ideally an EOOW (SV) should have three to five years of yachting experience in an engineering capacity on board larger yachts. Alternatively, they could have previous experience on board smaller yachts as a Sole Engineer.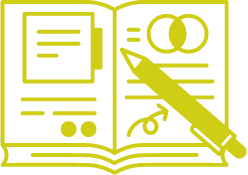 Engineers wishing to obtain the EOOW (SV) CoC, who have come from other maritime and non-maritime sectors with cadetships or apprenticeships, or other qualifications, are advised to obtain an action plan through a recognised training provider for clarification of their individual requirements regarding sea time and the International Association of Maritime Institutions (IAMI) may be able to provide certification exemptions.
Self-motivated
Confident
Flexible
Positive
Proactive
Well presented
Good listener
Takes direction
Self-aware
Strong work ethic
Trustworthy
Takes initiative