Ideally, a Junior / Assistant Engineer (also known as 3rd Engineer or Deck/Engineer, depending on role and vessel size) should stay in their role for three to four years before advancing their career. This is the time needed to perfect the skills to be a strong Junior/Assistant Engineer and the minimum amount of experience needed for more senior roles.

Please note that a Training Record Book (TRB) is required in order to progress and can be obtained after 24 months on board with a minimum of six months of sea time.
To be eligible to be a Junior/ Assistant Engineer, all candidates must hold STCW Basic Safety Training A-VI/I.
Recommended Qualifications
AEC 1 and 2 is encouraged, and some yachts may require manufacturer-specific engine certification.
Ideally, two to three years of engineering experience shore-side or shore-based apprenticeship or strong small engine experience.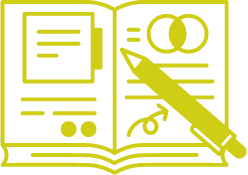 Once a Junior / Assistant Engineer has completed 24 months on board, with six months of sea time, they can register for the Engineering Officer of the Watch (EOOW) Small Vessel (SV) course and commence working towards this qualification.
Upon registering with a recognised MCA training provider, they will be issued with a TRB. Delays in registering may cause delays in being able to apply for the EOOW Certificate of Competence (CoC).
Self-motivated
Confident
Flexible
Positive
Proactive
Well presented
Good listener
Takes direction
Self-aware
Strong work ethic
Trustworthy