An Executive Chef can and should stay in their role as long as the work is rewarding. As and when the time comes to look for a new role, an Executive Chef will have many valuable skills that would be well placed both in other yacht culinary roles, and in many on- shore positions.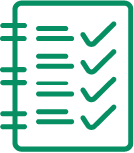 To be eligible to be an Executive Chef, all candidates must have STCW Basic Safety Training A-VI/I, Food Safety (Catering) Level 2, and Food Safety (Catering) Level 3.

The MLC Ship's Cook CoC is mandatory for vessels carrying more than ten crew members.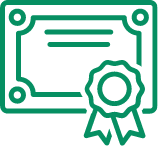 Recommended Qualifications
Trained Chef (Culinary Certificate, Apprenticeship, Cookery School) or Qualified Chef (formal Quals/ apprenticeship)
GUEST Introduction to Yacht Galley Operations for Chefs
GUEST Advanced Leadership
GUEST Accounting Budgeting and Bookkeeping Level 3 Supervision of Food Safety in Catering
Full driver's license is expected.
Executive Chefs should have over five years of previous Chef experience at the Michelin-Star/gourmet level or onboard with culinary qualifications.
They should also have experience with provisioning, the ability to create menus, a good understanding of dietary requirements, and galley management.
Vocational Chefs will need previous yacht galley experience before stepping into this role.
Self-motivated
Confident
Self Aware
Proactive
Positive
Flexible
Can take direction
Organised
Excellent time management skills
Strong work ethic
Honest
Trustworthy
Good communicator
Discreet
Resilient
Ability to work well under pressure
Good listener
Well presented
Personable
Collaborative